About Hancock & Harwell
Principals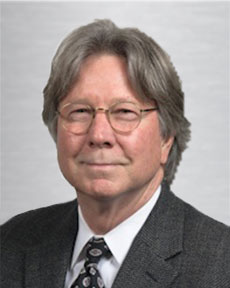 Robert L. Harwell II, is President and partner in Hancock & Harwell, a rare coin and precious metal brokerage firm serving investors, collectors and the financial services industry. Mr. Harwell has been a numismatist for almost 50 years and a full-time coin dealer for more than 42.
Bob is a life member of the American Numismatic Association and is an authorized dealer for both the Professional Coin Grading Service, Inc. (#15) and Numismatic Guaranty Corporation. Mr. Harwell is a Founding Member of the Industry Council for Tangible Assets, the industry's watchdog group in Washington, and has served continuously on the Board of Directors since its inception in 1983. He has recently been elected to the Board of ACEF, a foundation recently set up to further education on the counterfeiting of coins in the US. He is currently a member of the prestigious Professional Numismatists Guild.
He has publicized articles about rare coins and the rare coin market. For many years Bob has been involved in the purchase and placement of numerous Mint State and Proof 65 or greater coins and coins of special rarity or quality to come on the market, including the famous and Unique Pattern Indian Head Double Eagle U.S. Gold Coin. He has continuously provided access to Gold, Silver and Platinum precious metals through three cycles.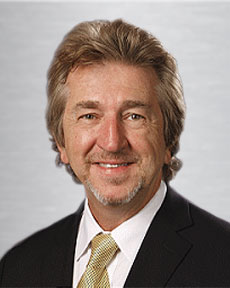 Jeff Garrett operates his multi-million dollar business today as Mid America Rare Coins Galleries in Lexington. Garrett's expertise is a "dealer's dealer" thus providing Hancock & Harwell's clients with the best expertise in the coin industry. With a network of professionals he has established over 35 years, he helps with financing, research and the sale of acquisitions.
Garrett has handled nearly every United States rarity and an example of most U.S. Coins and was one of the experts called upon to authenticate the long lost 1913 Liberty Nickel in 2003, which he recently acquired for more than $3 million. He is one of the few people who have been in Fort Knox. He and an associate were called upon by the United States Government in 2006 to photograph the 1933 Double Eagles held by the U.S. government there. The King Farouk coin, the only known example outside the mint recently sold for more than $7 million.
He and his associate Robert Harwell handled the private sale of one the greatest gold collections ever assembled, the famed Duke's Creek Collection of Georgia Gold that sold for more than $3.5 million in 2004. Included was a complete set of gold coins minted at the Dahlonega, GA mint (all in Mint State), a complete set of Templeton Reid Coinage, and a set of Georgia Gold coins produced by the Bechtlers of North Carolina.
He has been named the only Special Consultant to the Smithsonian Institute, where he is currently in charge of Collection Management for the "National Numismatic Collection". He recently was named to the Board of Advisors of the Museum of American History. Garrett has been instrumental in the funding for, choice of coinage and staging of the traveling exhibit of United States Coins for Smithsonian Institute's "National Collection" called "Legendary Coins and Currency". (www.americanhistory.si.edu/coins)
He currently is a member or the following Professional groups:
His writings include the following Research & Publications:
Co-author - 100 Greatest United States Coins. The book was awarded the best book award by both the Numismatic Literary Guild as well as the Professional Numismatic Guild.
Co-author - The Redbook of Auction Records series of books and United States Coinage—A Study by Type.
Co-author - Encyclopedia of United States Gold Coins in cooperation with the Smithsonian Institute.
Valuations editor - Red Book for Whitman Publishing.